Professional Pest Management For Las Vegas/Mesquite, NV & Dallas/Fort Worth Businesses
If you've ever spotted a pest skittering across the floor of your favorite restaurant, then you've probably thought twice about returning for a meal. As a Las Vegas area business owner, whether you're in food service or another industry, it's easy to understand the problems that arise when pests infest your business. Not only will they damage the reputation of your business, but they will also threaten your health and that of your customers and employees. Keeping them out of your business must be a priority, and we're here to help!
Our Commercial Pest Control Solutions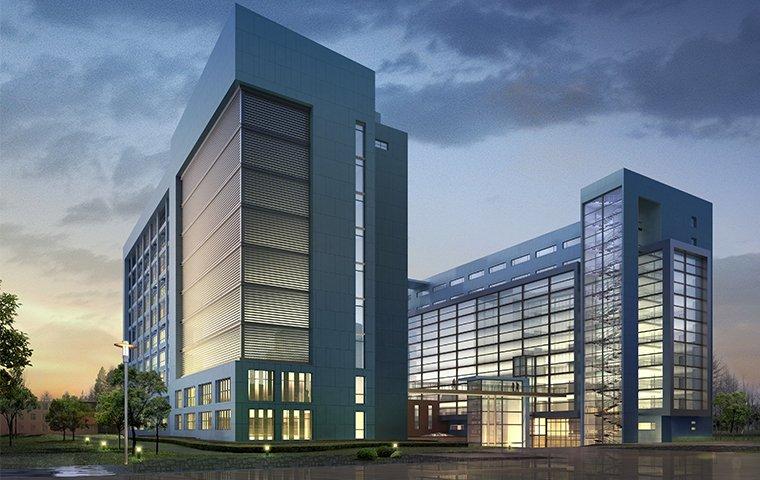 At Evolve Pest Control, we're not interested in just eliminating your current pest problems. Our goal is to provide you with the long-term pest prevention solutions necessary to not only stop active infestations, but to prevent them from returning. Because no two businesses will have the same pest control needs, you'll receive a customized plan designed specifically for your business and its unique needs when you choose Evolve for your commercial pest control.
Depending on your needs, we treat for a variety of common pests:
General Pests
Ants, bed bugs, cockroaches, fleas, flies, mosquitoes, spiders, termites, and ticks.
Rodent Control
Field mice, house mice, Norway rats, and roof rats.
Stinging Insects
Bees, hornets, mud daubers, and wasps.
Occasional Invaders
Centipedes, crickets, earwigs, millipedes, scorpions, and silverfish.
In commercial facilities, monthly or bi-monthly pest control treatments are typically the most effective way to protect your business from pest infestations all year-round. During each service visit, we'll not only perform the necessary treatments, but we'll also monitor your property for any signs of pest activity to ensure your business stays pest-free!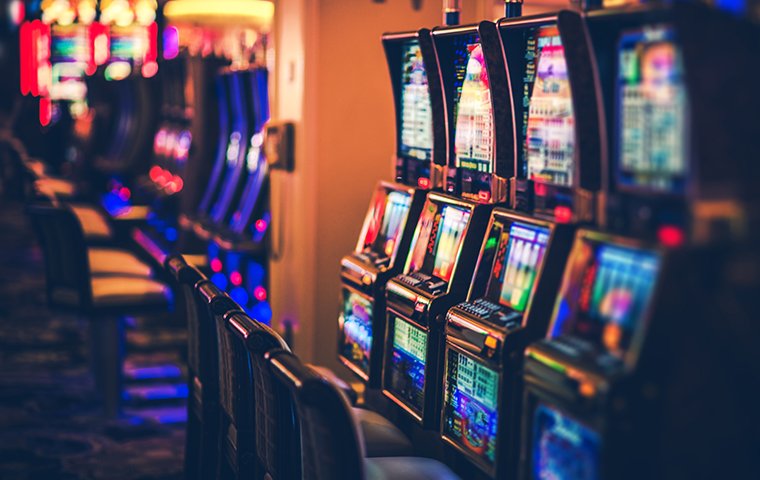 Casinos
No one wants to spot a cockroach running across their shoes while they're using a slot machine, or a mouse skittering by as they're playing blackjack. To keep your casino clean and your guests happy, prevent pests problems by partnering with Evolve Pest Control.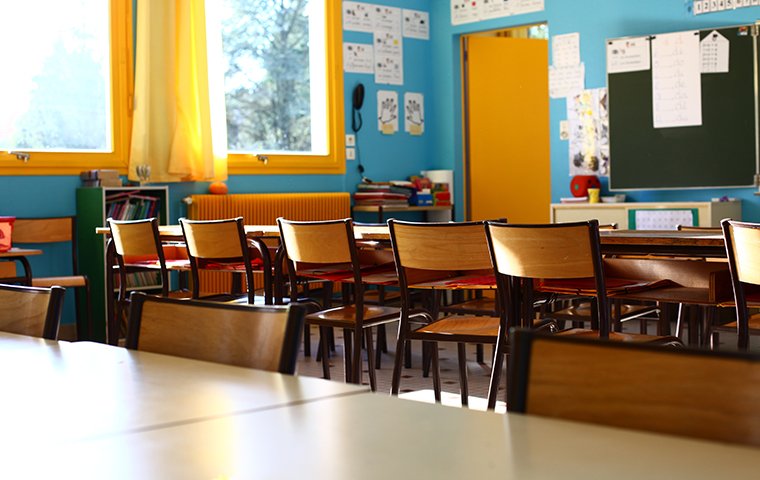 Educational Facilities
Whether you're running a school or a daycare center, the health and safety of the children left in your care is an important responsibility, and not one to take lightly. Protect them from the pest threats by partnering with Evolve Pest Control for all of your pest control needs.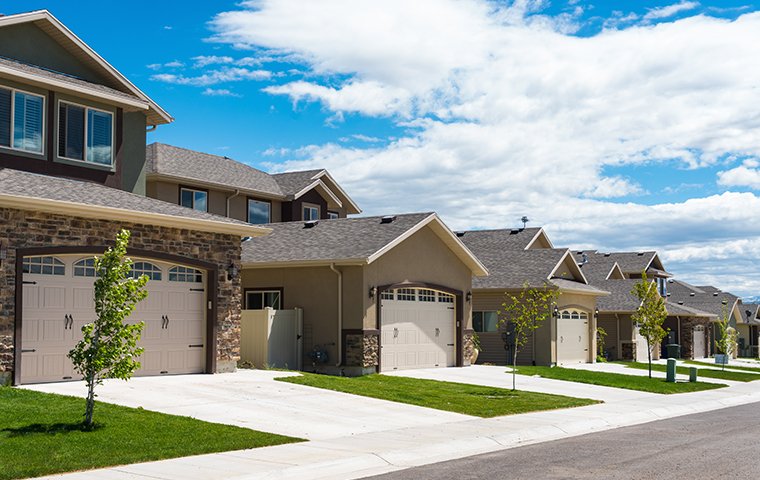 Homeowners Associations
While homeowners may attempt to protect their individual properties from pests, if the common areas within a neighborhood aren't protected, it will be hard to keep pests out. Let Evolve Pest Control protect these shared spaces with a quality pest management plan.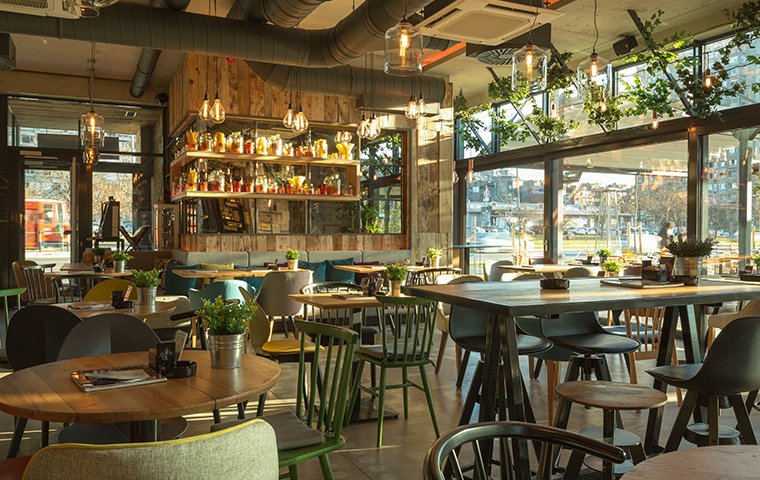 Restaurants
Nothing will ruin your restaurants' reputation and success faster than a pest infestation. Not only that, but pests can put your customers at risk of harmful illnesses. Protect your restaurant, your customers, and your employees with help from Evolve Pest Control.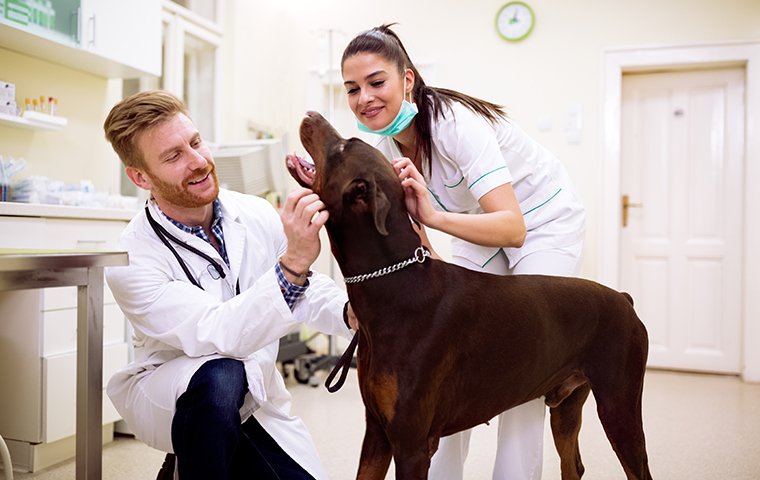 Veterinary Clinics
With a constant stream of animals coming and going, a veterinary office faces a host of common pest problems every day such as fleas and ticks. Protect your veterinary office and your animal patients from pests with ongoing commercial pest control from Evolve Pest Control.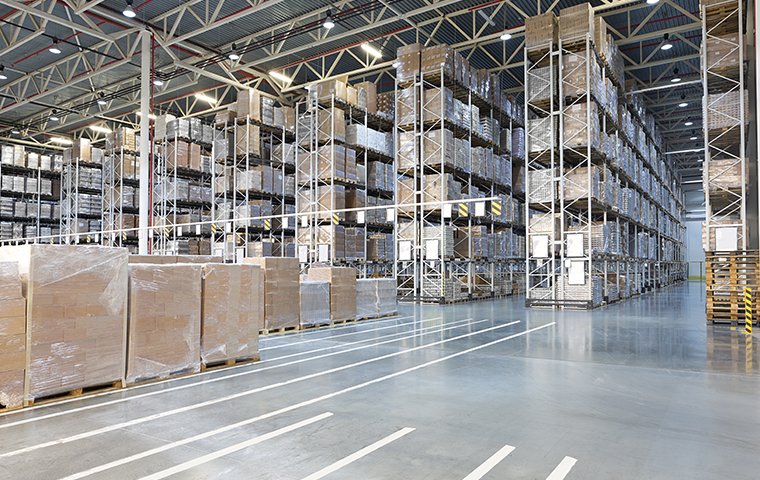 Warehouses
When pests get into your warehouse, they'll quickly spread throughout your facility and make themselves at home – destroying your inventory in the process! Keep these pests out of your warehouse by partnering with Evolve Pest Control for a commercial pest control plan.
Why Evolve Is Your Best Choice For Commercial Pest Control
At Evolve Pest Control, we don't take your trust in us lightly. We are in business to help our customers, and your needs are our top priority. When pest problems threaten your business, you need the knowledge, integrity, and consistency that Evolve Pest Control provides. What makes us your best choice?
We offer same-day pest control services in Las Vegas/Mesquite and Dallas/Fort Worth areas to solve your commercial pest problems right away, if needed.

We are continually learning and training in the newest research and methods to provide the best pest control available.

We strive to go above and beyond what is expected of us to provide you with an unrivaled quality of service.

Our team of highly trained and experienced technicians are thorough and detailed in every pest control treatment we provide, from bed bug control to termite solutions.

We rank quality and consistency as our highest priorities and practice honesty and integrity in everything we do.

All of our general services come with a money-back guarantee, so you can rest assured you'll receive quality service you can count on.

We are members of the National Pest Management Association (NPMA).

We use effective, high-quality products that are tough on pests without putting you customers, employees, and the environment at risk.

We communicate with our customers as much as possible to make sure we're providing you with the best pest control experience possible.
Protect Your Nevada, Texas, Or Utah Business From Pests With Evolve Pest Control!
From Dallas/Fort Worth, TX to Las Vegas/Mesquite, NV and beyond – our mission is to provide our customers with consistent, effective services that will eradicate their pest problems. When your company partners with Evolve to solve your commercial or home pest problems, you'll feel confident that we'll get to the root of the problem and provide you with a long-term plan to protect your business from current and future pest threats. To receive your free estimate and get started with your service, call Evolve Pest Control today!
Request A Free Quote
Complete the form below to schedule your no obligation quote.