Quality Pest Solutions For Hurricane, UT
Hurricane is a city in Washington County located about 16 miles away from the beautiful Zion National Park. Our welcoming and family-friendly atmosphere make Hurricane a great place to live. Unfortunately, we aren't the only ones who enjoy living in this area. A wide variety of pests also live in Hurricane and are always looking for ways to invade your property and make it their own. When it comes to defending your Hurricane home or business from pests, you can't go wrong with a little help from the technicians here at Evolve Pest Control. For nearly a decade, we have been proud to provide top-of-the-line pest management strategies that will keep your property pest-free throughout the entire year. Say goodbye to nuisance and dangerous pests when you partner with Evolve Pest Control today.
Home Pest Control In Hurricane, UT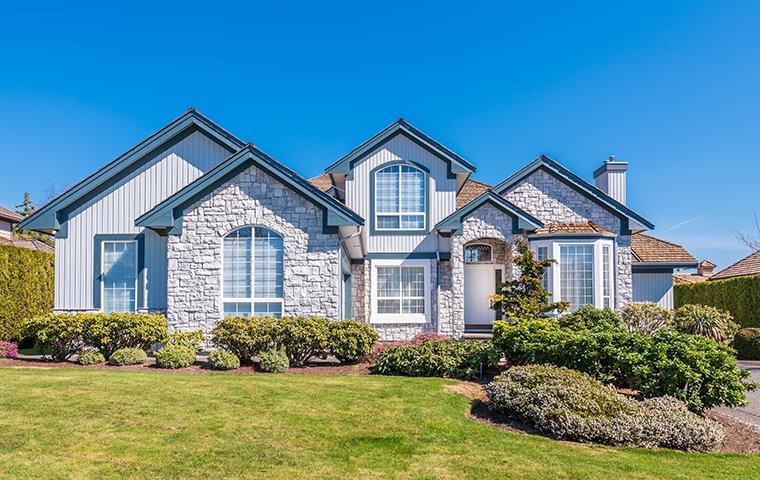 Your Hurricane home is not the place for pests. Even if you only see a few pests around your property, there's a chance that you have a large pest infestation on your hands. Whether you're dealing with cockroaches, rodents, ants, or other pests, you need professional home pest control services from Evolve Pest Control. Our licensed technicians have the skills and experience needed to solve pest problems of all shapes and sizes. No matter what type of pest problem you're facing, the professionals from Evolve Pest Control have you covered. We provide general pest management options as well as additional pest control services to target and eliminate specific pest issues. If you're tired of sharing your hurricane home with pests, the technicians here at Evolve Pest Control can help. Give us a call today for more details about our residential pest control process.
Commercial Pest Control In Hurricane, UT
When you run a business, you have a lot of responsibilities and tasks to keep track of. And one of those responsibilities is keeping your commercial facility free of pests. Pest infestations are detrimental to the success of your Hurricane business. Not only do pests cause costly damage to your property, but they can also spread dangerous diseases and drive away your loyal customers. The only way to ensure your commercial property remains free of pests year-round is to implement an ongoing commercial pest control plan from Evolve Pest Control. And, because we understand that no two businesses are the same, we'll develop a customized treatment plan tailored to your business and unique pest control needs. Don't wait for dangerous and destructive pests to invade your Hurricane business and threaten your reputation. Instead, reach out to the professionals here at Evolve Pest Control to receive ongoing pest control solutions you can trust.
The Risks Of DIY Termite Control Methods In Hurricane
Termite infestations cost United States property owners over 5 billion dollars each year. These small white insects thrive in warm climates and live in massive underground nests. Termite colonies can range from anywhere between a few thousand to over one million individual termites. When faced with the extensive damage termite infestations cause, many homeowners turn to "quick and easy" DIY termite control solutions. Unfortunately, trying to rid your Hurricane property of termites using DIY termite control methods is more of a risk than a solution. Not only are DIY termite control tips usually ineffective, but some methods can even pose a risk to the health of you and your family. To eliminate a termite infestation properly, you need professional termite control services from Evolve Pest Control. We provide several different termite control options, depending on your needs. For more information about all of the termite control solutions we have to offer, give a call to Evolve Pest Control today.
Which Spiders In Hurricane, UT Are Venomous?
Spiders are common arachnids best known for their ability to create intricate webs (though not all spiders create webs). These predatory arachnids play an important role in the ecosystem by keeping nuisance insect populations under control. All spiders have venomous bites used to paralyze their prey. Thankfully, not all spiders have venom powerful enough to cause health issues in humans. The most dangerous spiders found here in Hurricane are black widow spiders, brown recluse spiders, and yellow sac spiders. Although fatalities due to spider bites are rare in the United States, it's still important to avoid attracting spiders to your Hurricane property. At Evolve Pest Control, we're dedicated to providing excellent services that will protect your home or business from a wide variety of common pests, including spiders. By utilizing eco-friendly solutions, we eliminate your spider problems without threatening the health of your family, pets, and the environment. To eliminate spiders and other pests from your Hurricane property, partner with the skilled pest management professionals here at Evolve Pest Control today. We're happy to find the right solution for all of your commercial and residential pest control needs.
Request A Free Quote
Complete the form below to schedule your no obligation quote.